Main Content
slideshow
building clients for life
Quick Search
Real Estate IDX Powered by iHomefinder
Welcome To
First Service Group Real Estate Services
Our comprehensive array of services includes everything from traditional property management to complete brokerage services. All delivered with an exacting standard of excellence. Family owned and operated company since 1980. Specializing in Boise property management, real estate sales, leasing, and asset portfolio management of income property throughout the Treasure Valley. No matter what your property needs are to achieve peak performance, we can provide it. We are a full-service Real Estate and Property Management company in Boise, ID.
EXPERIENCE.
KNOWLEDGE.
RESULTS.
1285Middleton
Caldwell1275Baise RiverUstick Rd.
Lake Lowell1280
Lake Ave1270
Nampa1250
12601265Roosevelt Ave.U.P. Railroad
1010Victory Rd.Lake Hazel Rd.
1000
550
400
200Table Rock Rd.Waron SpringsBarber Rd.Hwy 21
To Idaho City
300Lucky Peak
Reservor
500
1100Kuna Rd.King Rd.Kuna Meridian
School BoundryKuna More Rd.KUNA
950StarHwy 16
900EagleBeacon Light Rd.Floating Feather Rd.
800Hwy 55Dry Creek Rd.Hill Rd.
100Bogus Basin Rd.Capitolboise
1030MeridianFranklin Rd.
1020
650CloverdaleFairview
700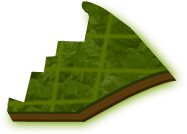 600Garden
City